Jili Mega Ace Slot: Game Reviews with Demo| Philippine casino
With Jili Super Ace's slot success, a second version, "Mega Ace", was created.
In both cases, they offer an enjoyable gaming experience and promising rewards!
– Available at Online Casino Philippines
Jili Mega Ace Slot -

Game

Introduction

& Reviews

Jili Gaming's "Super Ace" slot game was a hit, so Mega Ace slot was created the second version based on its popularity. 
It is a bit confusing with the name of the game, as it varies from "Super" to "Mega" slot game.
 This is just an indication that the game is getting better and more exciting.
It is also based on a classical card theme. They both have a high Return to Player (RTP) of 97%. They both have an excellent chance of winning. Both slot games have a lot in common. However, you can still feel the difference when playing them because it is unique in its own way when it comes to free games and bonuses.
There are 46656 ways to win in Mega Ace, while in Super Ace there are 5 reels and 4 rows with 1024 pay lines. Similarly to Super Ace, the maximum bonus of slot games is 15000x.
™  Provider  :  Jili Gaming
♦♥♣♠ Theme  :  Classic Card Style
 Return to Player    :  97%
     ⇑⇓ Volatility       :  Low medium
    Released  :   2022
    ↓Min bet    :  P1.00 (PHP)
      ↑Max bet  :   P1,000 (PHP)
A Comparison of the Mobile Interfaces


(Super Ace, Mega Ace & Wild Ace slots)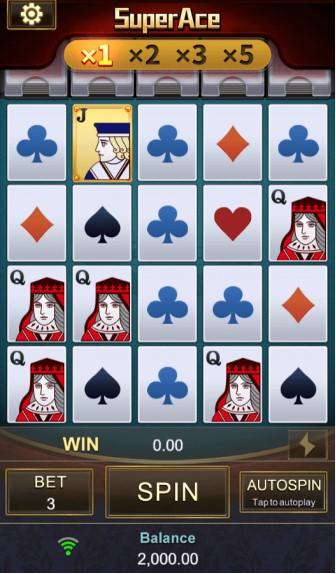 ♠ First Version:
Super Ace Slot
♠ ♠ Second Version:
Mega Ace Slot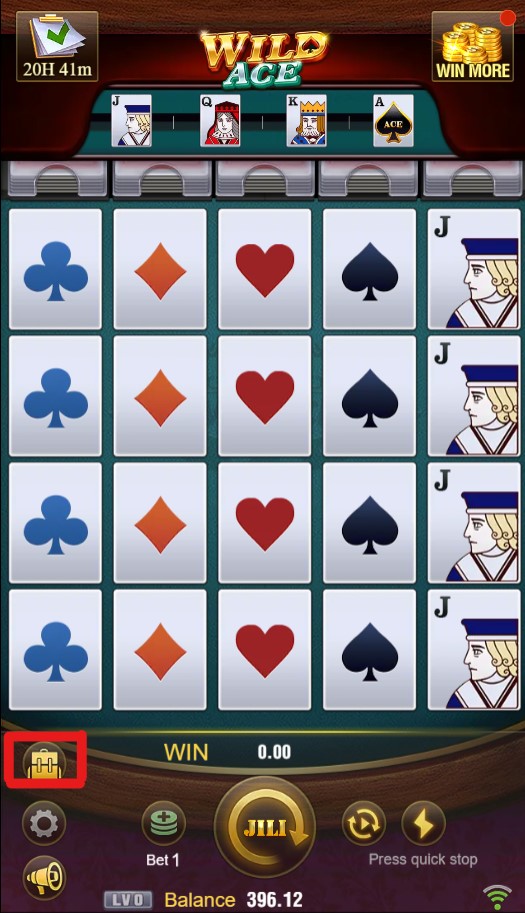 ♠♠♠ Third Version:
Wild Ace Slot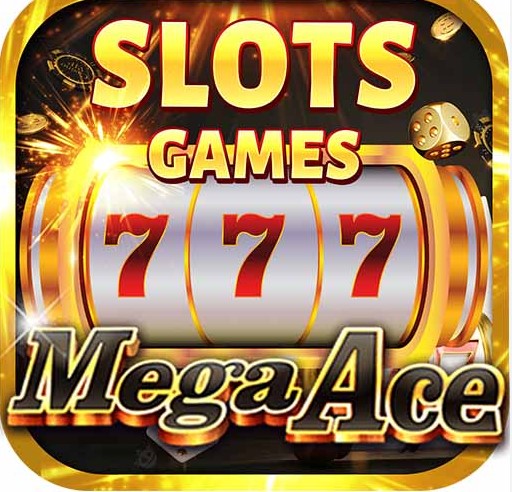 Mega Ace Slot Machine
Overall Ratings
Player Satisfaction Ratings:
16 out of 20 votes
GRAPHICS & SOUND EFFECTS
78%
USER FRIENDLY INTERFACE
96%
How to play Mega Ace slot game?
Here's a step-by-step guide for first-time players
Choose a reputable Online casino

that offers

Jili Games

. Register an account and take advantage of the

welcome bonus

offer and

other promotions for the first time player.

Get into the "Mega Ace". Navigate to the Jili "slot games" section.

Open the game and select your bet amount.

Spin the reels and get familiar with the game and rules.
   Game Rules: 
  –  There are 46656 ways to win.
  –  To score prizes, you've got to get three or more of the same symbols in a row.
  –  Symbols that score a prize flip over so you can score new ones. Even when you don't win a prize, you get a score.  
  –  A win point is equal to the amount you bet x the odds.  
  –  The win points for extra bet are calculated by multiplying the base bet by the odds.
   
    5. Keep playing and having fun.
    6. Withdraw your winnings!  
Mega Ace slot –  Demo Play
For players, you can watch the full demo of Mega Ace slot where you'll get an idea of where to play and how it works.
Where to Play
Mega Ace slot?

Play the hottest slot games on your mobile device!
We recommend Milyon88, Ssbet77 and Betso88 as online casinos. As such, they support their new members by offering them a welcome bonuses, which does not require any deposit upfront.

These online platforms in the Philippines have Aces series and other Jili Top slot games.
  You can earn a bonus. Simply click the link to play your first game for free. Thus, you can better understand the type of site that will meet your preferences and needs.
 
List of Milyon88 New Member Promotions:
Want to know more about the popular Super Ace slot game?
READ MORE 
A LISTING OF ALL RELATED HOTTEST ONLINE CASINO GAMES & TOPICS