Grand Blue: Deep Dive Into FC Slot Game | A 2023 Game Review
Have you ever felt the excitement of Aquaman and a slot game? Get ready for a sea of thrills with Grand Blue, the one-of-a-kind slot game by Fa Chai. If you've ever daydreamed about Aquaman's amazing underwater adventures, Grand Blue is about to turn those dreams into reality right on your screen. Dive in and explore a whole new world under the waves—full of ocean mysteries and the exciting feeling of winning big.
Grand Blue: An Introduction
Dive into the fun with Grand Blue by FC! Discover the excitement and get ready to win big! Launched in 2022, this slot game is like a treasure hunt under the sea. Imagine winning up to 3,500 times your bet—it's like finding a sunken treasure chest! With a good chance to win (96.59% RTP) and just the right amount of risk (medium volatility), Grand Blue keeps things exciting. The Grand Blue's Megaways Specification adds an extra twist to make every spin a surprise. It's not just a game; it's your ticket to an ocean of fun and big wins! Come explore the deep with Grand Blue, where the adventure begins with every spin.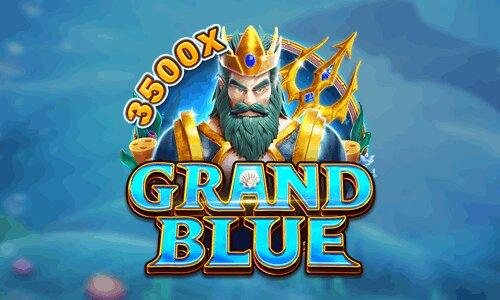 | | |
| --- | --- |
| Game Type | Slot Game |
| RTP | 96.59% |
| Game Volatility | Medium |
| Maximum Prize Multiplier | 3500X |
Released Date
2022
Game Specification
Megaways
Game Features
The latest giant gameplay and clearing rules. Win up to 3,500X.
Supported Platform
WINDOW
iOS
HTML5
ANDROID
Supported Browser
Internet Explorer
Firefox
Google Chrome
Safari
Supported Language
English
Chinese Simplified
Thai
Vietnamese
Japan
Indonesian
Grand Blue Slot Game By FC: Paytable
The winning score of a 20 bet is as follows.
The "WILD" icon can be used to replace any icon except the "SCATTER" icon.
When the 3 "SCATTER" icon appears on wheels, the player gets 8 FREE GAMES 2 times.
Grand Blue: Seabed Treasure Hunt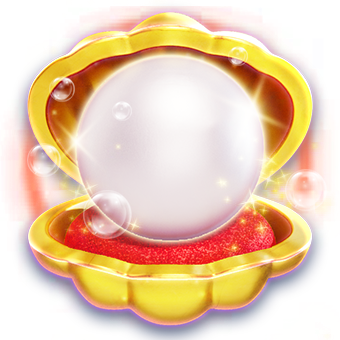 The wheel consists of horizontal and vertical reels. When the winning combination appears on the game board, the White Pearl Icon is accumulated by 2X until the game is over. All points earned will be multiplied by the multiple of the Treasure Hunt feature.
Grand Blue Slot Game By FC: Special Wild
Any icon on the 2-5 to the 5th reel on the vertical reel can be wrapped in a silver box.
If the icon on the game board is wrapped in a silver box, and a winning combination passes, a special WILD is triggered.
When the special "WILD" icon is triggered for the first time in each round, the symbol of the silver box will change to the icon of any gold box except WILD. the "WILD" icon.
If icons wrapped by a golden box are matched again, they will be triggered and become the "WILD" icon.
Grand Blue Slot Game By FC: Free Game
When a SCATTER appears on all the three wheel. a FREE GAME is triggered.
The player can get 8 FREE GAMES and the points won from FREE GAME is multiplied by 2.
Get one SCATTER t get a 2 FREE GAMES.
In FREE GAME, there is a chance that the WHITE PEARL ICON, GOLD PEARL ICON and BLACK PEARL ICON appears in the SHELL ICON.
GOLD PEARL Icon and BLACK PEARL Icon may be replace WHITE PEARL Icon to make matches.
When WHITE PEARL Icon appears, you can get 5x multiples without matching. Keep accumulating until FREE GAME is over.
When BLACK PEARL Icon appears, you can get 1 FREE GAME.
In the FREE GAME, if SCATTER does not appear, you can get up to 50 games.
The system starts automatically if it is disconnected or no operation has been made over 10 seconds when is in auto status.
Grand Blue Slot Game By FC: Payline Rules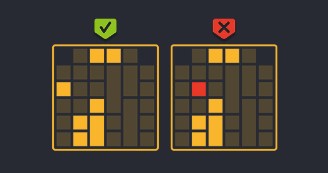 2025-32400 WAYS
Combining neighboring patterns from left to right on the roller results in a combo bonus. If any game result can't be determined due to failure, the game will not be hold.
Grand Blue: Demo Game Play
Grand Blue: Where to Play?
Elevate your slot gaming excitement with BetSo88, Milyon88, and SSBET77! Experience the thrill of the Grand Blue Slot Game by FC with just a simple tap on your phone. Get ready for instant wins and heaps of fun. A friendly reminder: play responsibly within your budget. While gambling can be entertaining, it's essential to keep it enjoyable without putting a strain on your finances. Spin responsibly and enjoy the excitement!
Your Most Trusted Online Gaming Destination
Play and win with the Grand Blue Slot Game by FC! Get 100 free bets for non-stop fun.
Special deals just for you! Explore our exclusive promotional offers
Find great deals at your top online casinos! Enjoy budget-friendly promos and play without spending too much.
FC's Top-Tier Gaming Vault
Dive into super fun games at the Top-Tier Gaming Vault! Play awesome FC games that everyone loves. Get better at gaming, beat challenges, and be the boss of the virtual world with these amazing games. Your gaming adventure is going to be even more awesome!
No time to waste – start the action now, only at SSBET77. Gaming isn't just a hobby; it's your key to big wins! Begin your gaming escapade and let your inner adventurer shine brighter than ever!
Disclaimer: Gambling Involves Risk. Please Gamble Responsibly And Within Your Limits.
Copyright © 2023 UNO1BET - Recommend Trusted Online Casinos | Powered by UNO1BET - Recommend Trusted Online Casinos
FAQ: Grand Blue Slot Game by FC
Indeed, Grand Blue Slot Game by FC, gives you the opportunity to win actual money. However, it's crucial to play sensibly and not spend more than you can afford. If you do win, you can easily take out your winnings using safe and straightforward methods like GCash, PayMaya, and others. Remember, responsible gaming helps you have a balanced and fun time.
Grand Blue Slot Game by FC is available on a variety of platforms to cater to your gaming preferences, including Windows, iOS, HTML5, and Android making it accessible to users no matter their device. Whether you're using a computer or a mobile device, you can enjoy the exciting. experience with just a click.
Stay Informed with the Newest Game Reviews and Useful Casino Tips Articles