Jili Golden Joker Slot – Newest slot game in PH Casino- 2023
Introducing the latest game from Jili Gaming – get ready to be entertained and amazed by the generous
Lady Joker!  Join the fun and get in!
It's now available for Filipino players!
Play at Online Casino Philippines
Jili Golden Joker:

Introduction &

Game Reviews
  Interested in another thrill? Check out the newest slot game "Golden Joker"by Jili Gaming, which was just released this year 2023. With its new style of giving bonuses, this makes the game fun and thrilling. 
 Fans of low volatility game will also suitable for this game. In addition, it's a good game for newbie players because it's easy to understand the rules and the graphics are simple and attractive with a fruit theme and a generous lady-joker.
 It has a set of characters symbols. These are fruits like cherries, oranges, grapes, lemons, and plums. The other symbols on the interface are the horseshoe, gold bars, bells, lady joker (wild) and number 7.
Playing this game is much easier because it has fewer paylines than more complicated slots. It has a 3×3 layout and five (5) paylines.
3×3 Layout –

 

Jili Golden Joker Slot
The Golden Joker slot

"Multiplier Wheel"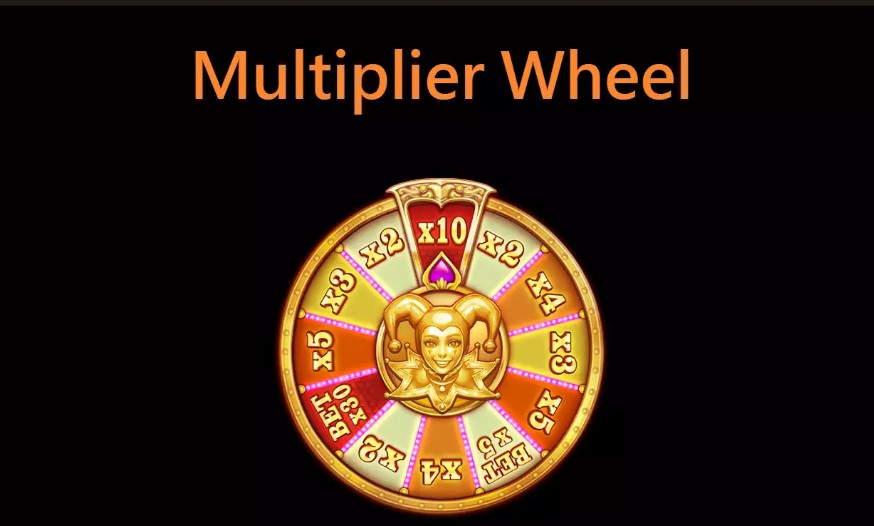 Hit the highest multiplier on the "Multiplier wheel" and it adds excitement to the game.

It makes the game unique, fun, and engaging!
   Here's how to multiply your winning bets:   (Your "WIN" value) *Multiplier
     Multiplier values:   x2, x3, x4, x5, x10
     Specal Multiplier:   BET x5, BET x30

Overall Ratings – 

Golden Joker Slot
USER FRIENDLY INTERFACE
89%
| | |
| --- | --- |
| SPECIAL FEATURES: | |
| PRODUCED YEAR: | 2023 |
| GAME TYPE: | Slot game |
| THEME: | Lucky fruits |
| RETURN TO PLAYER (RTP): | 97% |
| GAME VOLATILITY: | Medium Low |
| DEVICES COMPATIBILITY: | Android, iOS, MAC & Windows |
| BONUS GAMES: | Entire Wild, Multiplier, and Re-spin |
| LANGUAGES AVAILABLE: | Thai, English, Chinese, & Vietnamese |
| CURRENCY | Philippines (PHP) |
 

Golden Joker Slot –

Demo play in Online Casino
For players, watch the demo play in online casino platform in order to gain a comprehensive understanding of the game mechanics of Golden Joker slot game.
Special Symbols in

Golden Joker Slot –

  (Joker Symbol, Golden joker symbol & Seven)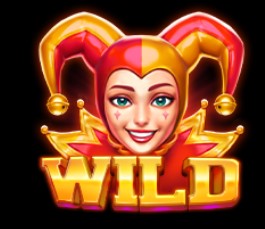 JOKER SYMBOL (red & gold)

The color red/gold "JOKER" is a WILD symbol that can be substituted for any symbols or characters except the "GOLDEN JOKER" wild symbol.
GOLDEN JOKER SYMBOL
The Golden Joker is also a "WILD" symbol. The normal Joker symbol is upgraded to Golden Joker in extra bet mode. Compared to the golden joker, the payout is much higher.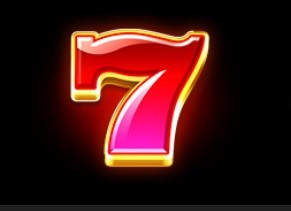 7 (seven) SYMBOL
It's the Three Sevens symbol. is considered to be the most valueable symbol in Golden Joker slot game.
Golden Joker slot – PAYLINES
Playing on paylines means landing matching symbols on the same line. In this game the pattern is horizontal and diagonal to win prizes.

Here are some samples of paylines with corresponding payouts with five (5) paylines patterns:
Golden Joker Slot

– Winning Paylines
Please note: It is true that the payout amount will increase with a higher bet amount. However, the value of the payout on a specific payline is usually determined by the game's paytable and the combination of symbols that land on the payline.
PAY TABLES –

Golden Joker Slot
    1. If Full Stacks on two reels don't result in wins, these two reels stay on screen. You'll get a free re-spin on the remaining reels.
    2. If landing a full stack of "WILDS" on one reel and a full stack of "SYMBOLS" on another reel result in no winnings, these two will remain on the screen and the remaining reels will spin once for free. As a result of respinning, all symbols on the reel with full stacks of symbols will transform into "WILD" symbols.

  3. If the screen is landed with a full stack of "WILD" on one reel and full stacks of "SYMBOLS" but different types on the other two reels, then the reel with the lowest payout symbol will re-spin in this spin.
Where to play the

"Golden Joker"

slot game?
It can be enjoyed on desktop, tablet and mobile devices.
You can now play the newest slot game "Golden Joker slot" by Jili Gaming at these online casinos. Apart from being the first online casinos in the Philippines to offer and be available online, they also offer Jili's top games.
They are updated on what's "In" today and allow players and never be bored by providing different genres of top slot games.
Jili Golden Joker Slot – FAQ
The RTP of the game is 97%.
It's the Three Sevens symbol.
Yes, if you play for real money and getting multiple wins, you will be able to receive cash prizes.
READ MORE..
ALL RELATED CASINO TIPS TOPICS AND GAME REVIEWS