Coins Dare2Win- Casino Mini Game |Where to Play?
Flipping coins might sound boring, 
but
Hacksaw Gaming's Coins Dare2Win takes coin flipping to a next level!
Now available for Filipino players!
HACKSAW GAMING'S DARE2WINS SERIES
Hacksaw Gaming™ is popular in the creation of engaging instant or mini games such as the famous Dare2win series. This includes Mines Dare2win, Boxes Dare2win & Coins Dare2win. 
Coins Dare2win :

Game Introduction
Coins Dare2Win is the third installment of Hacksaw Gaming's Dare2Win series, following Mines Dare2Win and Boxes Dare2Win. This gives you the opportunity to win massive rewards and win the jackpot.
Coins Dare2Win has similarities to a "Flip coin or Toss coin games " involves throwing a coin and guessing which side it will land on. A coin flip involves guessing if it is "heads" or "tails." It is usually played by two players during childhood.
This game has a 50/50 chance with quick and fair decisions. Flipping coins might sound boring, but Hacksaw Gaming's Coins Dare2Win takes coin flipping to the next level!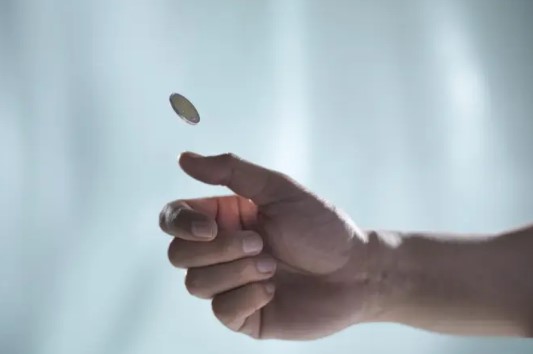 However, in Coins Dare2Win, there is only one player.
The interface has only one symbol. The letter "H" stands for Hacksaw. 
Return to Player (RTP) –

Coins Dare2Win
The RTP of this game is 96%. The RTP is deterministically calculated by a theoretical probability model. The RTP was verified by running 10,000,000,000 simulations.
How to Play

Coins Dare2win?
    1.Get into the "Coins Dare2Win game".
   In your favorite online casino, which offers Coins Dare2Win. Navigate to the "ALL Platforms" section, then click on Hacksaw Gaming (HS). Click on "Coins Dare2Win". Alternatively, you can play for fun (to warm up for the real game).
Coins Dare2WIN at Milyon88
   2. Click on SETTINGS MENU:
   There is a minimum of one (1) coin and a maximum of twelve (12). The more coins you choose, the higher the payout. But winning is more challenging when you choose more coins.
For first-timers, it's wise to start with a few coins until you get used to them.
    To place a bet, use the SETTING MENU. Betting ranges from 10.00 PHP to 2,500 PHP. Decide how much you're willing to bet. Then press "BET" to start the game.
    4. You can now start the game by clicking the "BET" button.
    Right after you set your bet amount. Click the "BET" button to start the game.
   There are two bars with numbers. The left numbers are the odds and the right numbers show the payout level (expressed as a multiplier of the bet) when you win the game.
Differences between the Min/Max Coin numbers for Multipliers & Odds.
     Please note: In general, the odds and multiplier increase as you add more coins. It makes the game more challenging, but also increases winnings prices.
(The more coins selected the higher multipliers value)
   5. Withdraw your winnings!
     Lastly, you can  withdraw your winnings right away  if you have winnings in your account, you can withdraw them using the site's withdrawal options.
Where to play Coins Dare2Win?
PLAY COINS DARE2WIN AT YOUR DEVICES! 
      If you have tried Mines or Boxes Dare2Win, Coins Dare2Win is worth trying. Compare the two instant games. Coins Dare2Win has the simplest gameplay of them all with a high chance of a jackpot.
Have fun exploring the games offered by this casino platform, which includes the latest instant and mini games from Hacksaw. Plus, you can win big prizes while playing.
Trusted Online casino Philippines that offers Coins DARE2WIN BY HACKSAW!
Coins Dare2win – Demo Play
Be a Member and enjoy welcome bonus.
No. It's classified as an instant game or minigame. Compared to online slot games, you are free to choose the level of difficulties. 
Yes. Especially if you want to play it with real moneyin an online casino. And if you win multiple times.
You can withdraw your winnings immediately! You can pay using your preferred method, such as G-cash or your bank account.