Play Mega Ball Live Evolution in Online Casino|100X Jackpot!
With Megaball Live, you can play online bingo up to 100x multipliers Jackpot rewards!
Get a taste of the past with this fast faced live game with innovative game features in Online casino Philippines.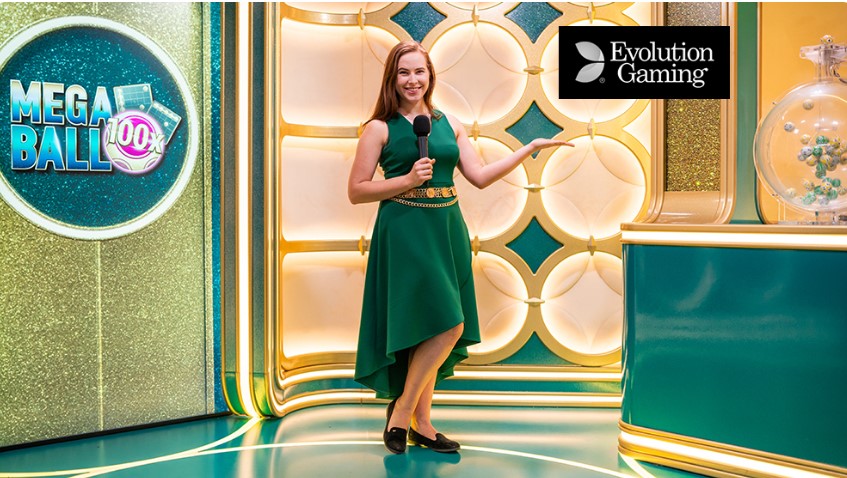 Mega ball
Game type :  Live Casino
Game provider: Evolution
RTP : 95.40%
Min. Bet : 5 (per card)
Max. Bet : 1,250 (per card)
Highest Multiplier : 100x
Live Mega Ball is a unique, entertaining, and fast-paced game show,  featuring a Mega Ball Bonus round in which you have the chance to win even more with the added multipliers! Buy a packet of cards to play with for the value you have selected and collect lines, while the numbered balls are being randomly drawn by the Ball drawing machine, simply complete lines of numbers on your card(s).
It's all about getting as many lines per card as possible – the more lines you get, the more you win!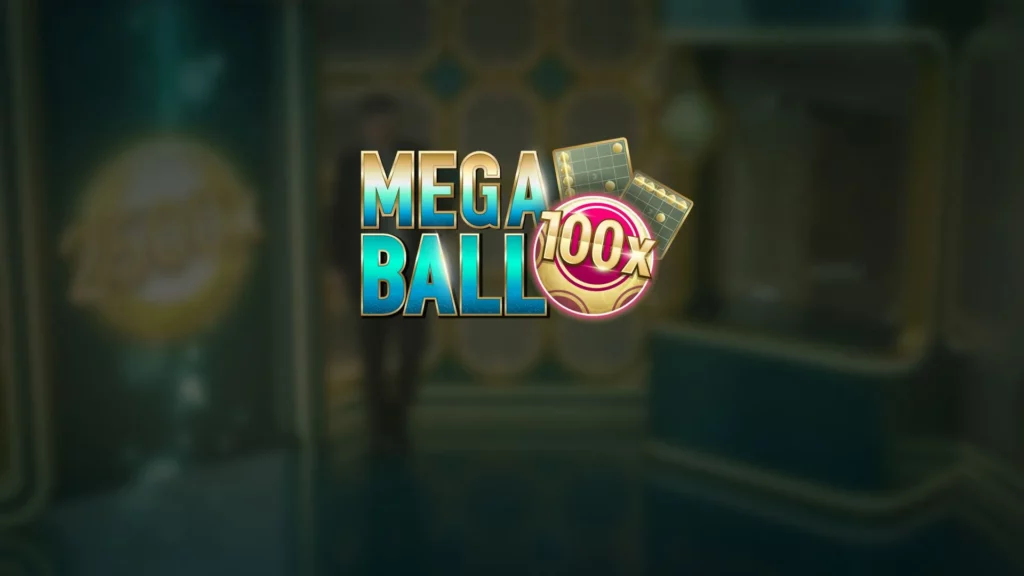 Mega Ball

Rules & Tips to WIN
Mega Ball is played with 1 – 400 cards and a Ball drawing machine.
Each 5×5 cell card contains 24 randomly arranged unique numbers with a free square in the center.
The free square is considered as an already marked square. You win if you get a horizontal, vertical or diagonal line of 5 squares. You can win up to 9 lines per card.
Buy a packet of cards you wish to play with for the value you have selected. You can add more card packets after the first packet is bought and change the value of your cards while the betting time is open. Your selected card value will be automatically applied to all your cards.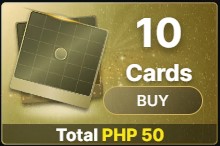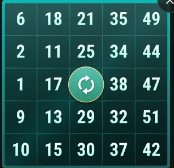 Your cards will be visible on the screen regardless of the amount. You can zoom in on an individual card at any time. If you would like to change the numbers on a particular card, simply zoom in on that card and while the betting time is open, click/tap the REFRESH NUMBERS button until you are satisfied with the resulting new numbers.
Once the betting time is over, 20 out of 51 numbered balls are drawn from the Ball drawing machine. If the number of the drawn ball matches a number in any of your cards, a badge is automatically placed on that number. When a completed line is collected, your winnings per card are also updated automatically and displayed below the corresponding card.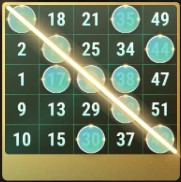 As the balls are drawn one by one, your cards will be automatically updated and sorted, with the card closest to winning placed top.
To add to the excitement you can also see on your screen ho you could win if a special ball should happen to be drawn. Excitement, ball numbers will be highlighted in gold on your cards. 
The drawn balls are also automatically updated and visible on your screen

After all 20 balls are drawn in the main game round, one or two intriguing Mega Ball Bonus rounds occur. At the beginning of 1 Mega Ball Bonus round, a Mega Ball multiplier in the range from 100x is generated. A physical ball is drawn from the Ball drawing machine to determine the number of the Mega Ball. 
 If the Mega Ball number completes any line in your card(s), you payout on that card is multiplied by the Mega Ball multiplier.
 If a line is not complete, the Mega Ball number will be treated as regular ball and will not multiply the payout.
If there is more than one Mega Ball among your winning lines on same card, your payout will be multiplied only by the highest multiplier
Game result
After the game round is over, your cards are sorted again and only cards with winnings are left on the screen. Your total winnings are calculated automatically and displayed
on your screen.

Observing the game
If you join the game when the game round has already started or have not bought any cards to play with, you can observe the game until next game round begins.
Recent Multipliers
While betting time is open, the most recent Mega Ball multipliers are shown.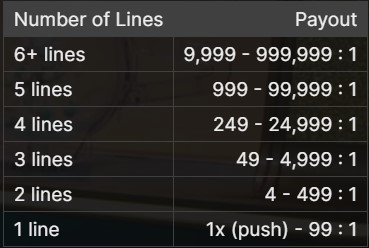 Maximum payout for all your winnings within a
game round is limited. For details, see the Bet Limits table.
Please note that any malfunction voids the game round and all eventual payouts for the round. Bets will be returned.
The pay table is dynamic and the win amounts that are displayed will increase as a multiplier is selected. The win amount is only awarded if 1 multiplier lands on a winning pay line.
Mega Ball Live Winning Lines Samples
Mega Ball Live

Demo

Gameplay
The Mega Ball live demo will help a player gain a better understanding of how to play Mega Ball in an online casino. |

Because the winnings are based on live events, it is an automatic live game that is very reliable.
Live Mega Ball

Winning Tips
1. Buy more cards to get more chance of winning big because the Multiplier can boost up to 100x

2. Buy cards then press undo to change your card before it starts.


3. Have a positive mindset that you will win to set the mood and gamble responsibly.


4. Don't forget to have fun while playing!
Where to Play Mega Ball Live?
FAQ – Mega ball 100x by Evolution Gaming
Yes, you can win real money playing Mega ball 100x in any legit online casino in the Philippines, but gamble responsibly and within your means. By winning multiple times, you can withdraw them immediately using GCash, PayMaya or other payment methods.
Players can start to wager at ₱5 – 1250 (per card)
"Always remember, gamble responsibly". Games are made for fun!
The Hottest Game Reviews & Related Articles… READ MORE..