Golden Panther Slot: Glorious tips to win up to 88x
Golden Panther :

Introduction
Panthers are very scary because of their dark brown to black color, and we are easily frightened by them. But you won't be scared on this Fa Chai slot game called Golden Panther because it will insanely provide you an unbelievable amount of win up to 88x. It offers a colorful  and friendly user interface. If you wish to relax while playing, Golden Panther also has an auto spin mode. There is also a ranking option where you can view your rank if you are a competitive player.
People love to play slots that have big multipliers because they can win a lot of money. Thinking about multiplying your bet multiple times gives you a sense of achievement and happiness. High multipliers attract players who want the thrill of hitting big wins with small bets. In the end, the appeal of risk and reward in the form of increased jackpots keeps players interested and returning for more.
The world of online slots is exciting, with players enjoying the thrill of spinning the reels, the attraction of large winnings, and the thrill of getting jackpots. Among the many slot games available, the Golden Panther Slot stands out as a one-of-a-kind 1-way reel slot game. With its engaging gameplay and the possibility of large payouts, players are eager to discover the secrets to success in this unique slot experience.
Remember that, even in a 1-way reel slot, the outcome of each spin is impacted by chance. However, patience, and some luck can take you to the golden treasures that lay within the Golden Panther Slot. May the turns you make be successful, and may your path be full with successes. Have fun playing!
Golden Panther slot : Gameplay Demo
Golden Panther : Game Interface
Golden Panther slot: Paytable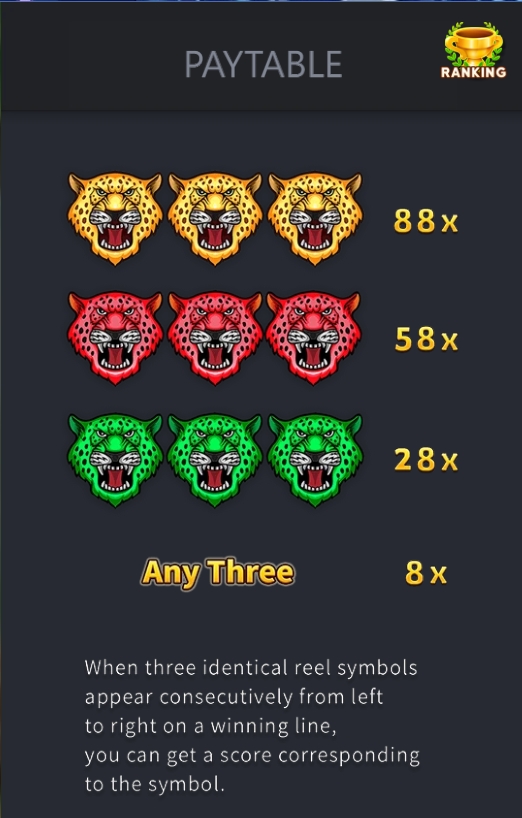 1. Read the rule First and learn about the paytable – Before you start playing, take the time to thoroughly read and understand the game's rules and learn about the Paytable. This help you understanding on how the game works and the potential payouts for different combinations.
2.  Be responsible in playing- Always play slot gaming with responsibility. Set a budget for your gambling sessions and stick to it. Responsible gambling ensures you enjoy the game without risking financial difficulties.
3. Learn to control your feeling- Learning to manage your feelings and stay calm ensures you make rational decisions rather than impulsive ones that could affect your gameplay negatively.
4. Set Win and Loss Limits – Establish clear win and loss limits before you start playing. Decide on an amount you're comfortable with winning and a limit to how much you're willing to lose.
5. Maximize Your Bet – Max bets can lead to more substantial payouts when you hit winning combinations, but only do this if your budget allows for it.
Where to play?

Golden Panther
Read Online Casino – Legit Reviews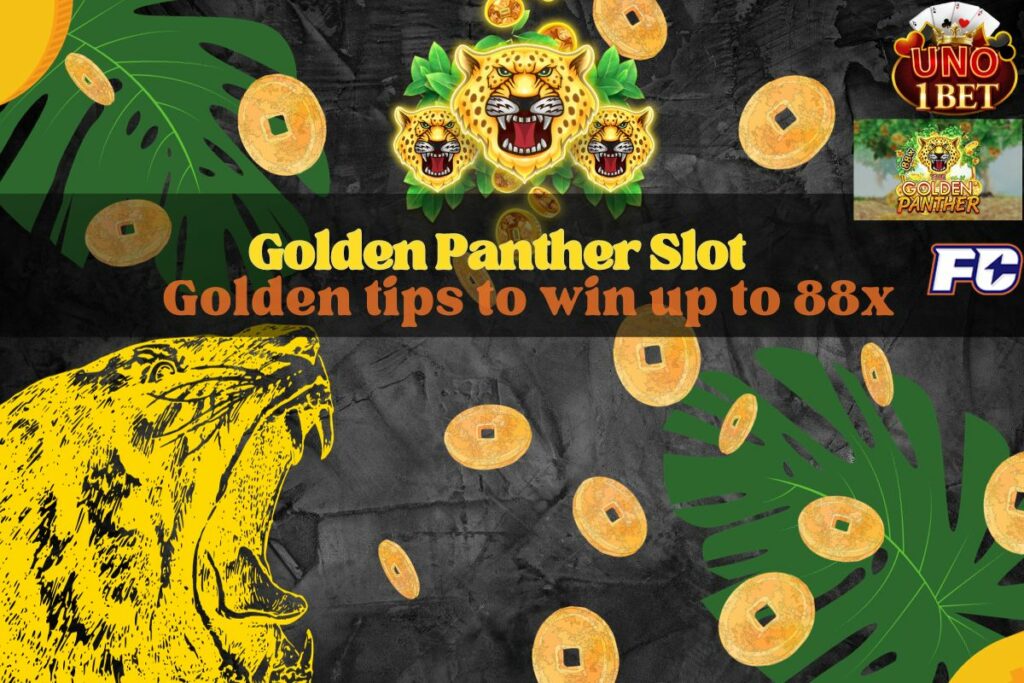 "Always remember, gamble responsibly". Games are made for fun!
The Hottest Game Reviews & Related Articles… READ MORE..