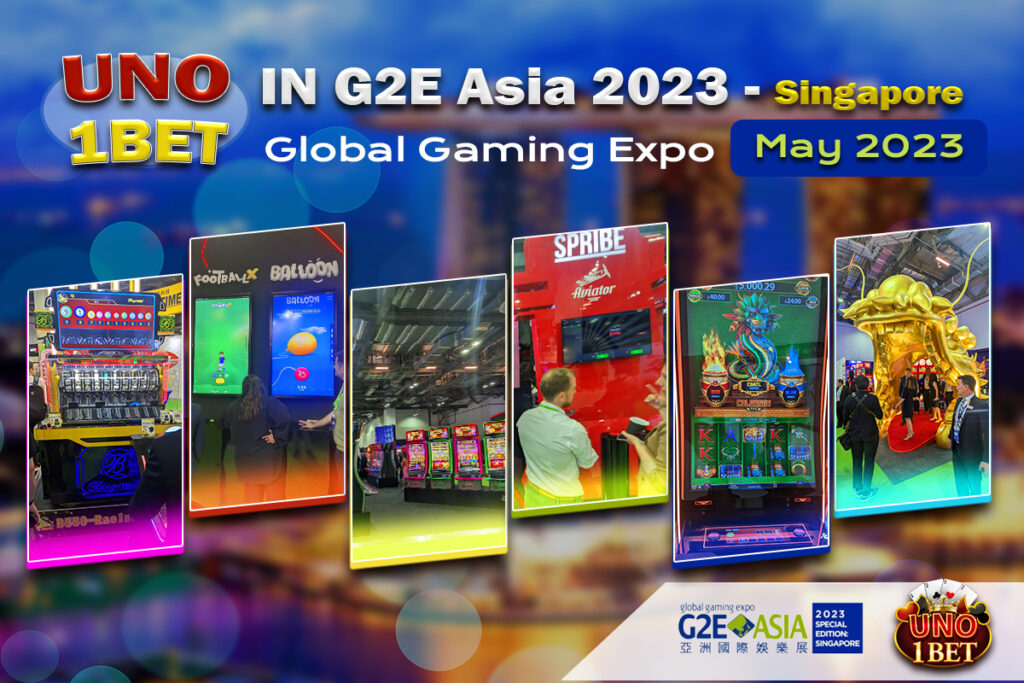 The Expo will be held at Marina Bay Sands in Singapore from May 30 to June 1, 2023. A three-day exhibition that provides excellent solutions for land-based and online casinos.
G2E (Global Gaming Expo) Asia
Singapore
2023
Expertise in the iGaming Industries.
The Asian Gaming Industry's biggest trade show is G2E Asia
The goal of the G2E is to provide a solutions to the iGaming industry are equipped with the latest trends and technologies.
The event brings together the iGaming industry's most influential companies and professionals, providing an excellent opportunity to learn, network, and explore new business opportunities.
The presence of the said event is the out of the box thinking of the pioneers in Igaming events for sports betting with a great number of sports, esports, live casino games, slot games, fishing, payment methods and multi-device compatibility and in line such as: Uplatform, Usports API, Turnkey, UCasino and thousands of participants.
"To take your business to the next level"
This prestigious event has three main themes: Asian Market Forum, The Future of Gaming in Asia, and Current Issues In Gaming Compliance and Regulation.
The exhibitor segments are:
Gaming Equipment

Slot Machines

Video Gaming Machines

Table Games & Accessories

Components for Machines

Games Development

Gaming Platforms

Sports Betting

Compliance

Consultants
UNO1BET at G2E Singapore 2023
Biggest
iGaming Show
Once again, UNO1BET made it to Marina Bay Sands in Singapore after the exhibition in London England in 2023.
Being a part of the biggest iGaming event is an honor for us. We believe that attending this kind of event will widen our knowledge and allow us to try out newest games that have been innovated and reinvented by the iGaming most influential companies and professionals. Also, we gathered info on multi-device compatible games and modern payment methods.
To be able to know "What gambling players want to play in this era with a better gaming experience".
Sharing knowledge with fellow gamblers is of utmost importance to us. By actively participating in these prestigious events, we can stay connected with the latest trends and information in the iGaming Industry. We take immense pride in announcing our participation in London Ice Show 2023 and G2E Asia Singapore 2023.
– UNO1BET Team –